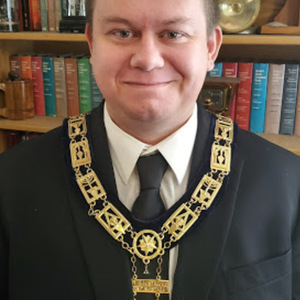 Bro. Barry the "Traveling Templar"
Special guest
Bro. Barry is the author of The Traveling Templar, one of the internet's longest-running Masonic blogs.
He is a prominent member of the York and Scottish Rites and a well-traveled (as the name would imply) Craft Mason.
Bro. Barry the "Traveling Templar" has been a guest on 1 episode.
December 2nd, 2020 | 2 hrs 10 mins

Bro. Barry, the "Traveling Templar" makes After Lodge another stop in his endless travels and shares some of his experiences. That is, at least, until Bro. McNeely returns to the show and we share some brotherly intra-Rite ribbing. What Rite will be the right Rite for Scotty or Bruce? Will Harlan finally join the York Rite? Find out (maybe) this week After Lodge.