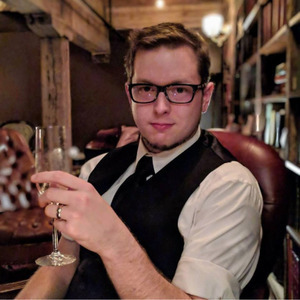 Scott
Co-Host of The After Lodge Podcast
Scotty from the Block.
I discovered the After Lodge crew via Reddit, and quickly became a fan. Little did I know, being new to the fraternity, the crew was literally around the corner from me in town.
I show up at the After Lodge: Lodge at one of their next stated meetings with a Masonic Snoo pin. After Lodge Harlan saw it, and almost had a heart attack. After the meeting I was invited to the next show, and periodically made appearances.
Flash forward a few years, after the show went to a video chat format, I was able to make more regular appearances, and became a series regular.
Also, since starting the show I have started streaming on Twitch. You can sometimes even catch the podcast on my channel.
We hope you enjoy the show.
Scott has hosted 26 Episodes.
February 29th, 2016 | 1 hr 58 mins

August 10th, 2015 | 1 hr 44 mins